Before your visit to the clinic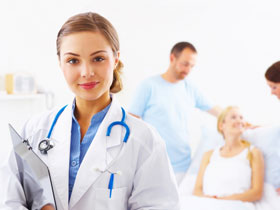 Before coming to the clinic you should take a shower or bath and remove all make-up, including nail polish. You are allowed to have a light breakfast before 06.00 a.m.: a cup of tee and a cracker. Coffee, chocolate milk or milk products and orange juice are not allowed. Please don't bring children to the clinic. A babysitter for the day of the treatment is advised.
You can take regularly prescribed medication with a small sip of water. Inhalers can be taken as usually. It is better not to take any diuretics. If you take insulin, please inject only half of your regular dose in the morning. If you take any painkillers, only paracetamol is allowed as others may thin your blood.
Would you like to make an appointment?
In case you have further questions or would like to make an appointment, please contact us at +31 (0) 53 - 4317937 or fill out our contact form.
Address
Emmastraat 186-188, 7513 BG Enschede